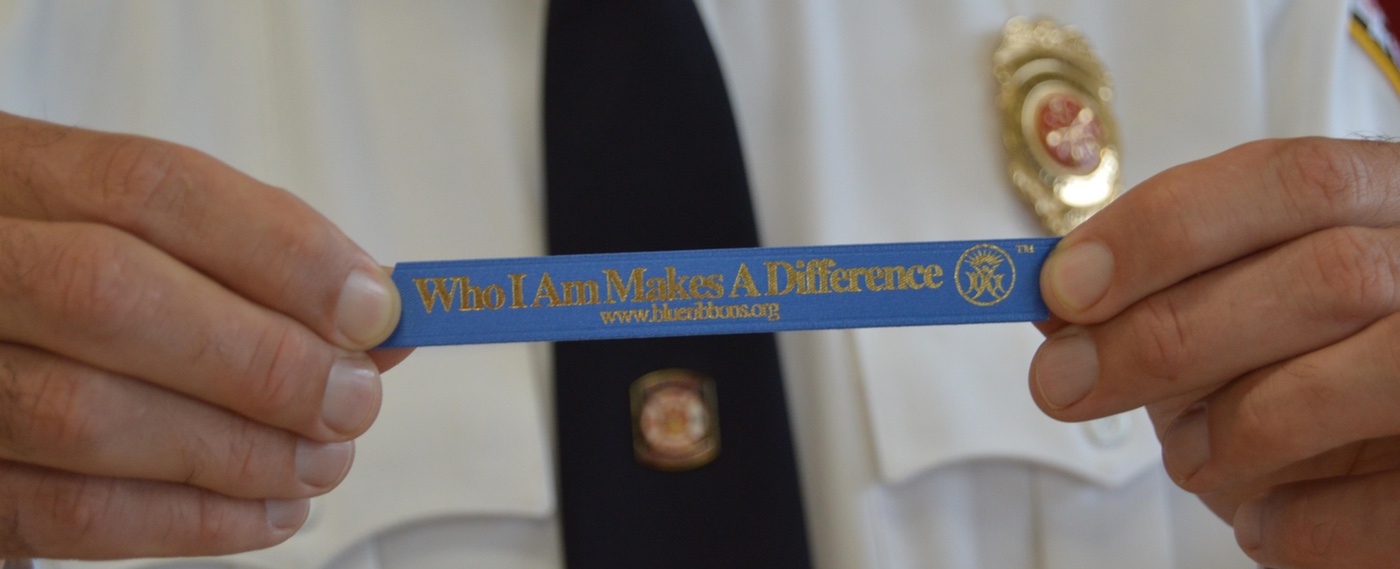 When Elk River Fire Chief T. John Cunningham was leaving Ground Zero in September, 2001, a young girl broke from the crowd and presented him and his friend, Dominick, a blue ribbon which was inscribed with, "Who I Am Makes A Difference"®.  Fifteen years later, Chief Cunningham is carrying forward that act of recognition and kindness through a campaign in Elk River which is launching on September 11, 2016.
"While the terrorist attacks of September 11, 2001, will be forever etched in our minds and our hearts, the tragedy of that day showed the world that America is strong, patriotic, and united," says Cunningham.  "The blue ribbon has been a constant reminder to me that every act of kindness and generosity is what makes our country and world a better place."
The Elk River Blue Ribbon Challenge is a groundswell campaign to acknowledge people in the community that make a difference every day.  "I am challenging every person that calls Elk River home to acknowledge someone in their life that has made a difference.  All too often we fail to acknowledge the goodness we see in others.  This is an opportunity to change that."
The "Who I Am Makes A Difference"® Blue Ribbon Ceremony was founded by Helice "Sparky" Bridges, affectionately known as Grandma Sparky.  The Blue Ribbon Acknowledgement Message has impacted over 40 million people worldwide and has been credited for eradicating bullying, averting suicide, enhancing self-esteem, connecting people heart-to-heart, and making dreams come true.  The Elk River Blue Ribbon Challenge is the first community-wide initiative working to achieve Grandma Sparky's goal: 1 Billion People Honored… 1 Billion Dreams Coming True by 2020.
The Elk River Blue Ribbon Challenge encourages people to share their stories online at www.ERBlueRibbon.com and via social media (Facebook, Twitter, and Instagram) using @ERBlueRibbon and #ERBlueRibbon.  The goal is to capture stories of hope, inspiration, acknowledgement, and empowerment.
To find our more about the Elk River Blue Ribbon Challenge, visit www.ERBlueRibbon.com.